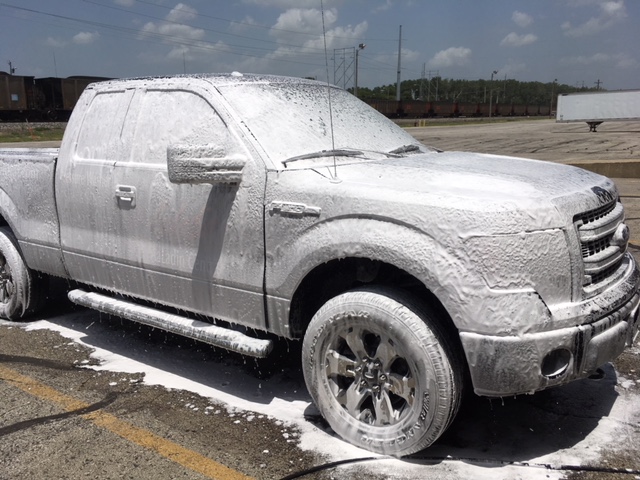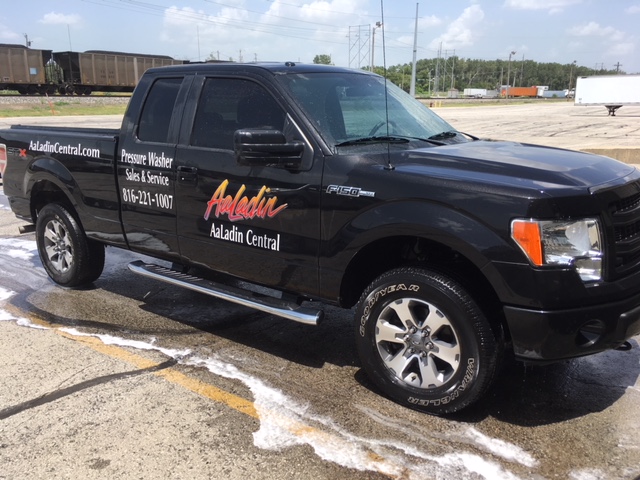 AaLadin Central has the best solutions for all your cleaning needs. From industrial degreasers and fleet cleaners to all-purpose restorations products. Our premium chemicals and detergents will clean and protect all your vehicles and equipment.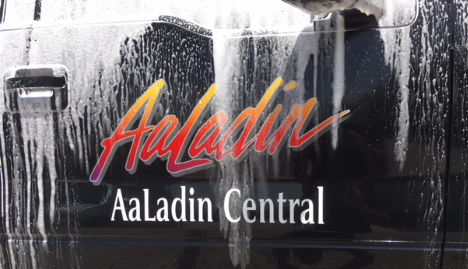 Penetrating Presoak
Designed for pressure washing equipment to be used on cars, trucks, busses, vans etc. Tough detergent to remove grease and grime, but gentle enough not to harm today's finishes. Penetrates quickly, removes bugs and rinses completely.
Ultimate Degreaser
This is a strong non-caustic industrial strength degreaser. Excellent for the removal of dirty greasy soils from all metal surfaces. Let soak 3-5 minutes then rinse.
Cherry Fleet
This is a highly-dilutable fleet wash concentrate that can be used in high and low-pressure applications. It is loaded with additives to remove grease and road film from the most heavily-soiled surfaces.
Premium Wash & Wax
Premium detergent for removing road film, bugs and other road soils. Contains degreasing agents to remove soot and exhaust film. Safe on glass and aluminum. Rinses freely allowing water to run off leaving behind a glossy protective finish. Provides protection against salt, air pollutants and other road contaminants.
Alumi-Clean
Great cleaner, brightener and protectant for metal surfaces, wheels bumpers etc.
All-Purpose Revivor
Our most popular product to clean and polish wood, metal and plastic surfaces. It contains natural orange turpenes to clean and natural seed oil for rejuvination.
Many Convenient sizes available
1 gallon jug

5 gallon bucket

30 gallon drum

55 gallon drum

275 gallon tote
Contact us for a sample or quote
816-221-1007