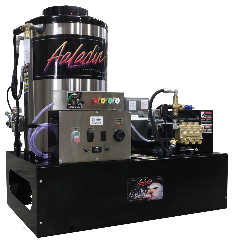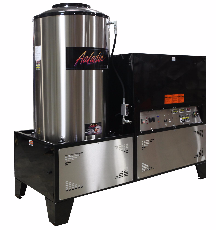 STATIONARY ELECTRIC
HOT PRESSURE WASHERS
Ditch the diesel can and upgrade to a Natural Gas or LP fired stationary unit today
16 Series Pressure Washer
17 Series Pressure Washer
6000 Series Pressure Washer
The perfect entry level stationary pressure washer. All the cleaning power of higher priced units at a more economical price.
The smaller footprint of this unit frees up more space and the optional 2-way remote increases productivity.
Extreme high volumes are possible with the 6000 series, up to 12 GPM and over 1Million BTU. This machine is the gold standard for large in-plant and service shop operations.